The History of Kumamoto Castle
1877Burned down during the Satsuma Rebellion
1960Reconstructed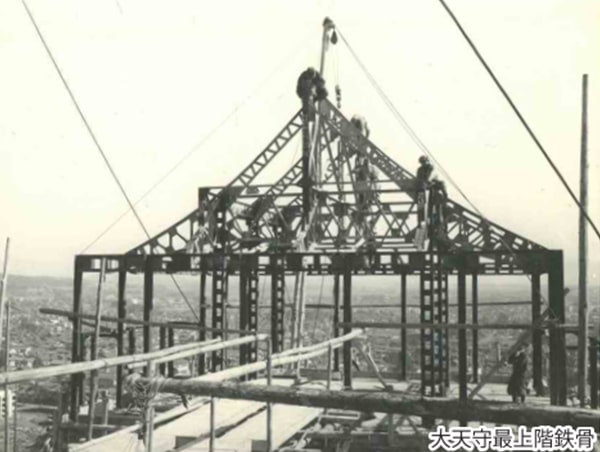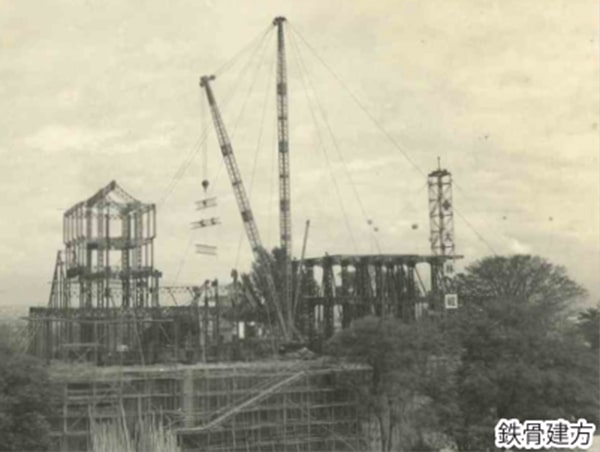 April 2016The 2016 Kumamoto earthquakes
・Maximum seismic intensity : 7
・Magnitude : 7.3
・Collapsed houses:8,298 (FDMA, 27th October 2016)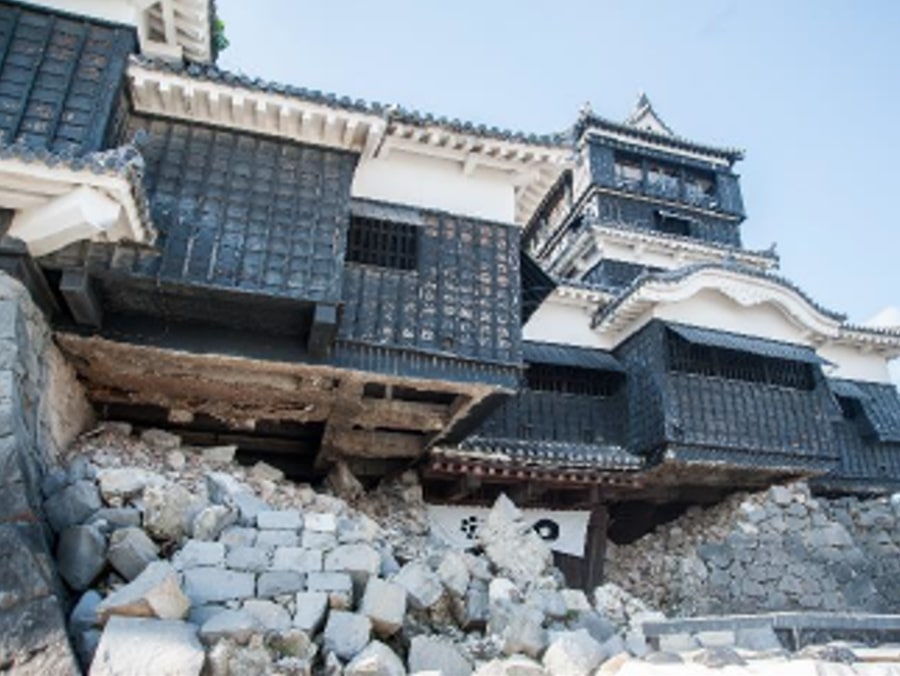 Restorations
May - July 2016
"Iron arm" supporting
Kumamoto Castle
"Iron arm" supports
Kumamoto castle
to prevent it from collapsing
A frame was assembled above the castle to cover it and an "iron arm" was inserted beneath with beams to receive the load.
Construction period : about 2 months
Length:33m, height:14m, width:6m, Weight:220t
2016 - 2019
Surrogate
Remote control device
for heavy machinery
Device that remotely controls heavy machinery
Attach device to the cockpit of a general backhoe
Collect fallen stones safely by remote control
581 fallen stones and all cobblestone collected
Countermeasures
March - June 2019
Guri-Grid
Improving earthquake
resistance of stone wall
Improve seismic performance of stone wall without damaging stones.
Improve and reinforce the meshing effect of stones with a diameter of 100~300mm inside the stone wall.
It is a sheet material in which polyethylene bands and stainless-steel rods are joined in a grid pattern.
It was applied to 177m2 of stone wall at the entrance of the small keep tower.
April 2018 - August 2020
Cross Damper
Combination of brake
damper and oil damper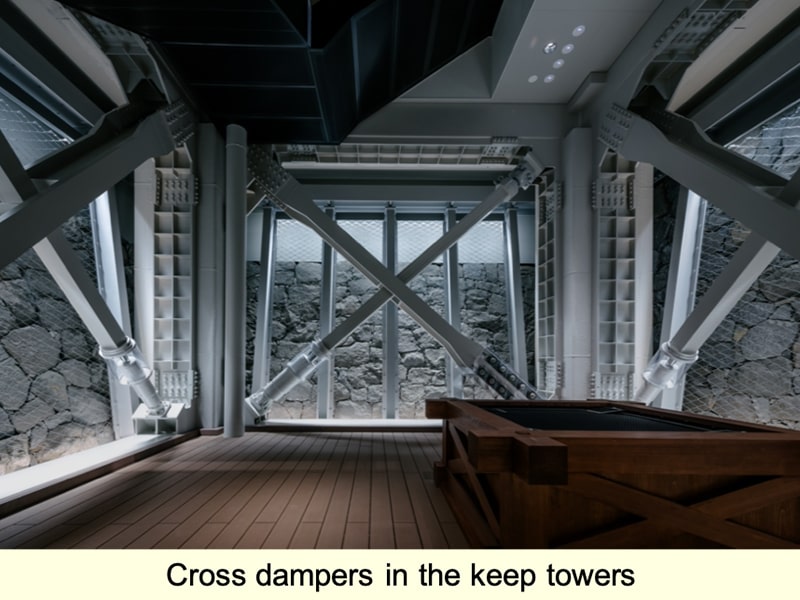 Improve seismic performance and provide a damping effect with a small footprint.
Provide a damping effect from small and medium-sized earthquakes to large earthquakes.
18 Cross dampers are set in the keep towers.
March 2021
Restoration of the keep towers are completed
2037Expected completion of restoration of the entire castle