Please turn your smartphone to portrait orientation.
Technological innovation in building construction utilizing BIM in constantly evolving ways
Obayashi Corporation's initiatives to utilize BIM in building construction have entered a new stage.
In 2018, a hospital construction project in Osaka fully implemented
"one-model BIM," which allows project stakeholders
to handle all information through a single integrated model.
Osaka Minato Central Hospital
Design
Facilities
Structure
Production
"one-model BIM"
One-model BIM does not simply visualize construction using 3D models.
By filtering (extracting) required information from a BIM model, any and all 2D drawings,such as architectural drawings, structural drawings, building confirmation application drawings,
and production drawings (drawings used for construction) can be generated from one model.Since all related information is interconnected, any design changes or
other modifications will be reflected across all drawings in a single process.By synchronizing information in this way,
Obayashi Corporation has also achieved improvements in productivity.
Design supervisors
Contractors
Suppliers and subcontractors
This enables design supervisors, contractors, suppliers, and subcontractors to
confirm and utilize the latest data on site via computers and tablets,which brings about benefits realized by the integrated
use of BIM models all the way from design through to construction.
BIM was implemented at the tendering stage ofthe Hokkaido Ball Park (provisional name)projectwhich began construction in April 2020
(scheduled to open in 2023; the name after completion has been confirmed as ES CON FIELD HOKKAIDO).The utilization of one-model BIM has continued throughout both
the design and construction processes.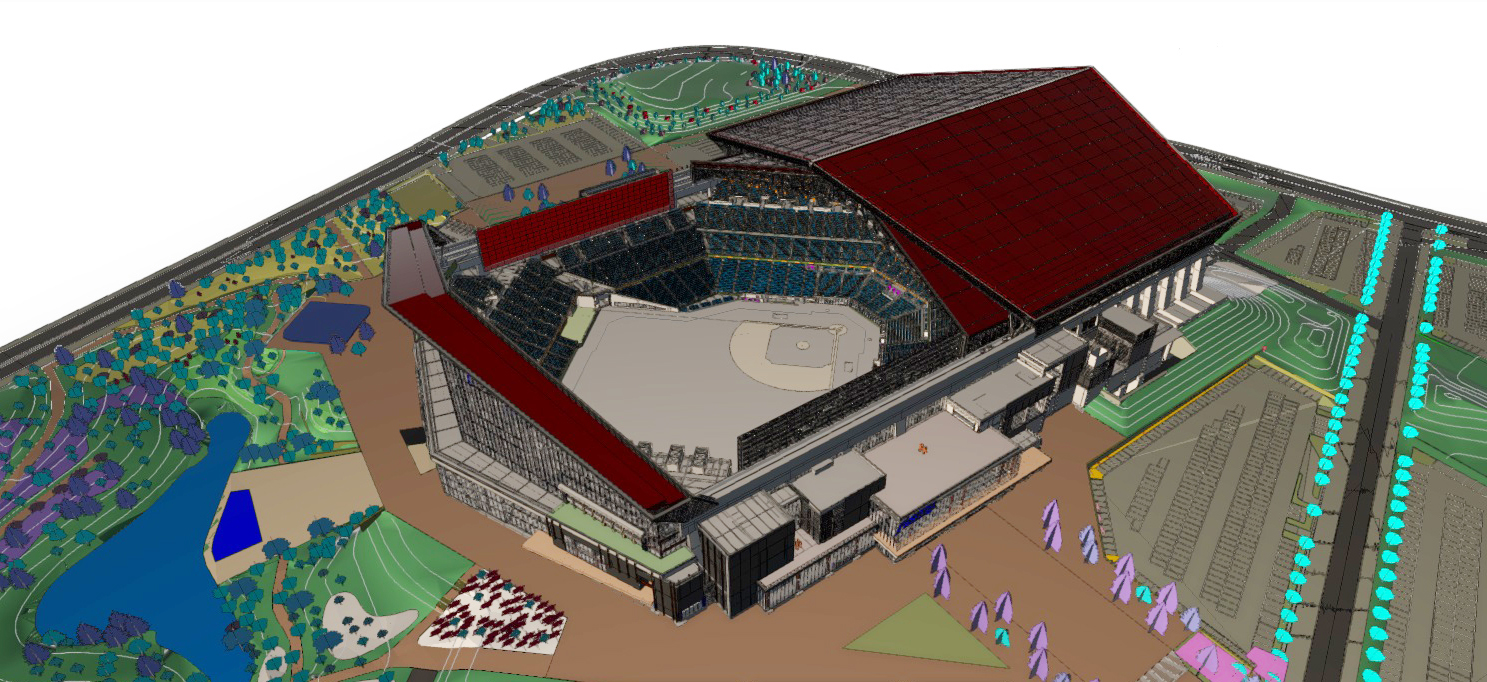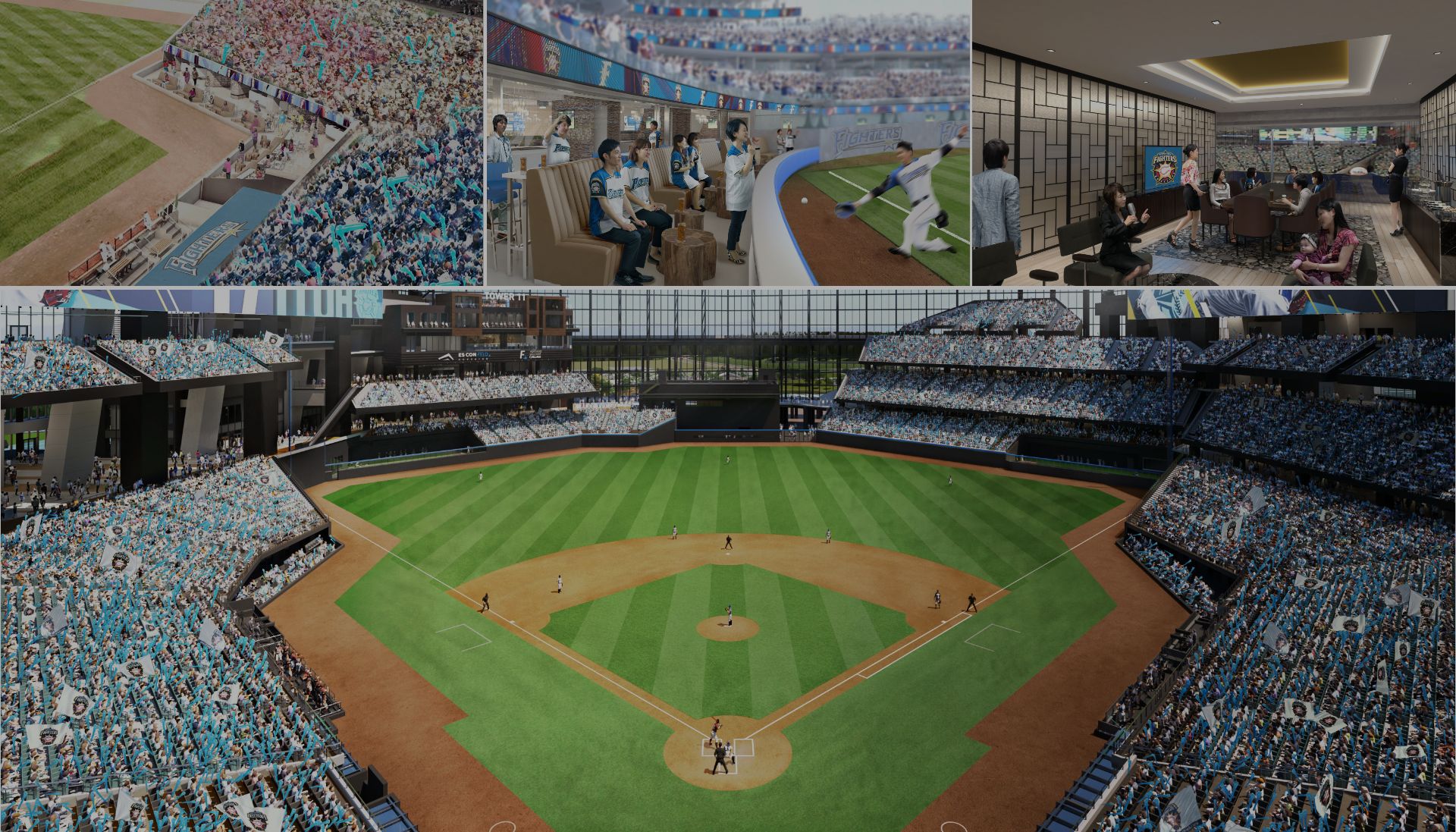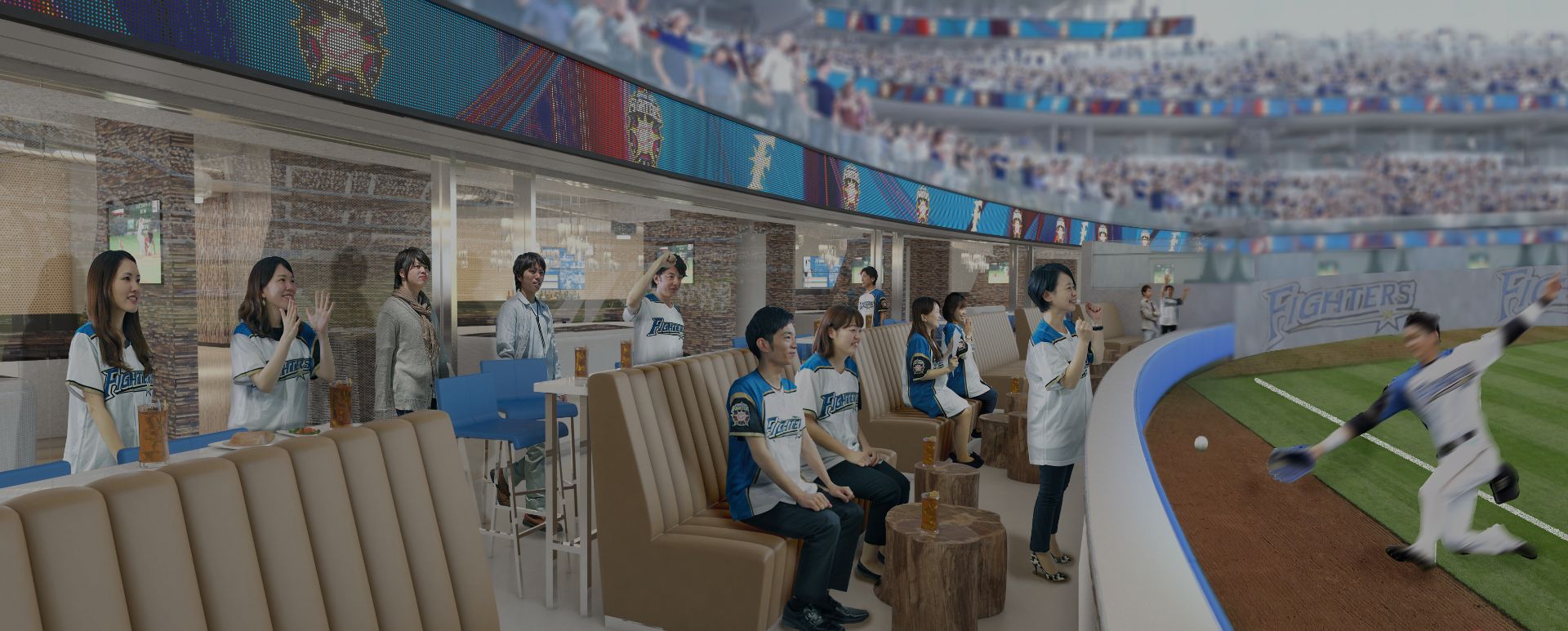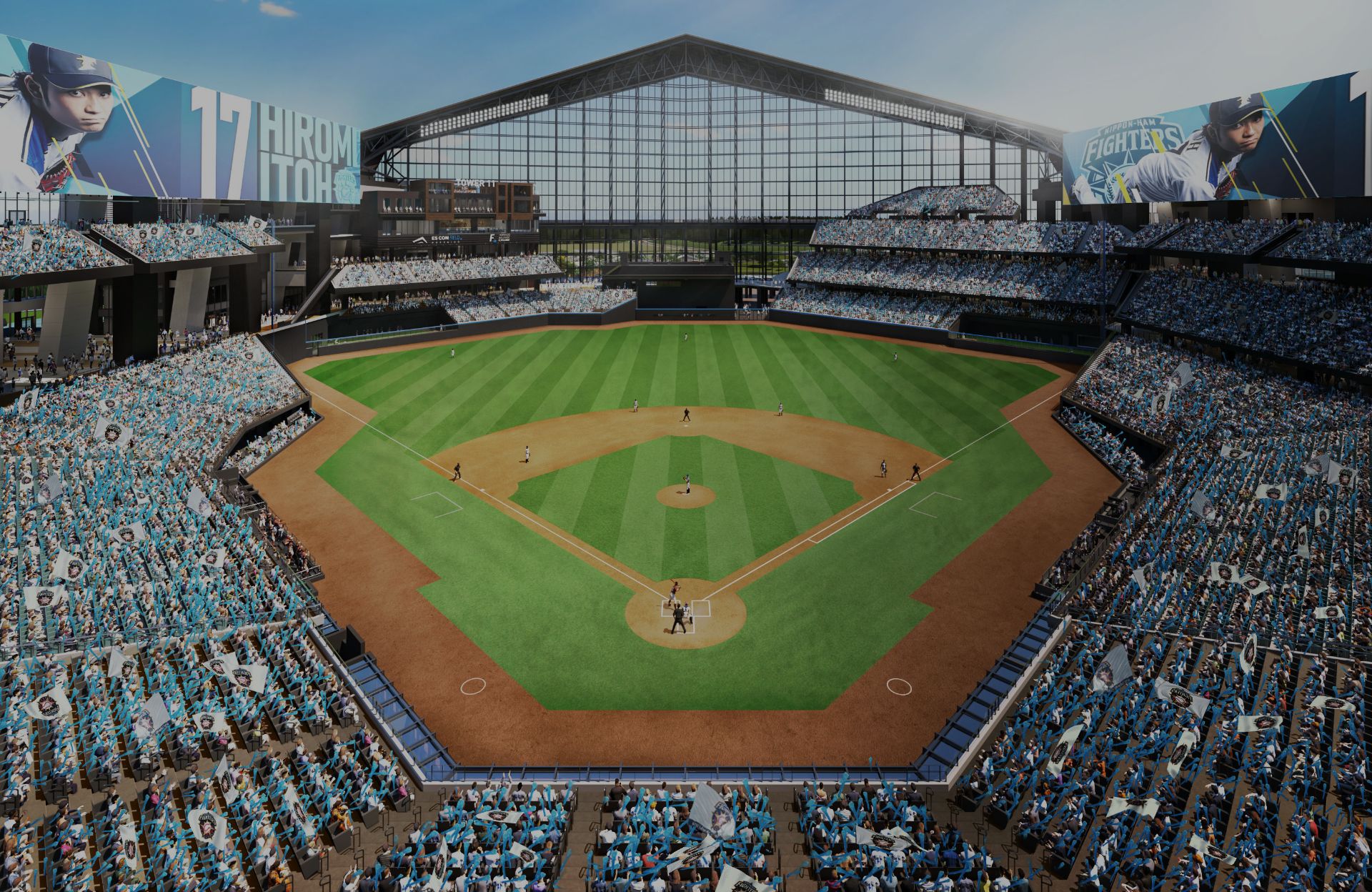 The baseball field, which sits in the center of a ballpark
that takes advantage of the suitably rich natural environment of Hokkaido,
aims to offer a comfortable space for spectators and a natural turf field.
To achieve this, the facility will be equipped with
one of the largest retractable roofs in Japan
as well as
a 360-degree circular concourse
that will give the stadium
a unique exterior appearance never before seen in Japan,
while also allowing all spectators to enjoy a full view of the field.
Since this is the first time in Japan that a baseball field equipped with
a retractable roof will employ a natural turf, the company submitted
a proposal that included the adoption of the "turf simulator,"
a system that can predict turf growth with a high level of accuracy based
on environmental conditions inside the facility upon confirming
that the turf will grow well under the predicted conditions.
Obayashi Corporation has started utilizing the standard BIM model created
in accordance with internal rules and regulations for almost all projects
that commenced construction in FY2020 or after.
The company is also making use of BIM on-site while collecting
every kind of data related to construction. These results,
combined with a pursuit of the best ways of communicating production information,
have led to the further promotion of digital transformation (DX) in construction.