Medium-Term Business Plan
Obayashi Group Medium-Term Business Plan 2022
The Obayashi Group will conduct the following three pillars of fundamental strategies under its new Medium-Term Business Plan 2022, "Strengthening the Business Foundation and Accelerating Company-wide Transformation."
Strengthen and Expand the Foundation of the Construction Business
Enhance productivity and the ability to provide added value for customers by "re-engineering business processes of the domestic construction business," "expanding the construction value chain" and "implementing innovative construction production systems"
Innovate Technologies and Businesses
Capture growth opportunity generated from social demand for "carbon neutrality" and "well-being (safety, security, comfort and health)" by materializing new value with in-depth integration of innovative technology and business model
Expand Business Portfolio for Sustainable Growth
Continuously acquire new profit opportunities through open innovation and active investments, leveraging strengths in technologies and networks cultivated in a variety of global business fields centered on construction
Pursuing the strategies, we will establish a business foundation capable of generating stable profits with consolidated operating income of 100.0 billion yen as the bottom line, and further improve earnings within the period of the new business plan. We will also establish a path to sustainable growth in corporate value by continuing to make decisive investments.
The Obayashi Group will continue to take on the challenge of ceaseless transformation driven by talent and innovation to keep providing a variety of solutions for the sustainability of places where we reside: spaces, cities, and the environment.
Vision and Social Issues
Review of Medium-Term Business Plan 2017
Background and Key Efforts to Pursue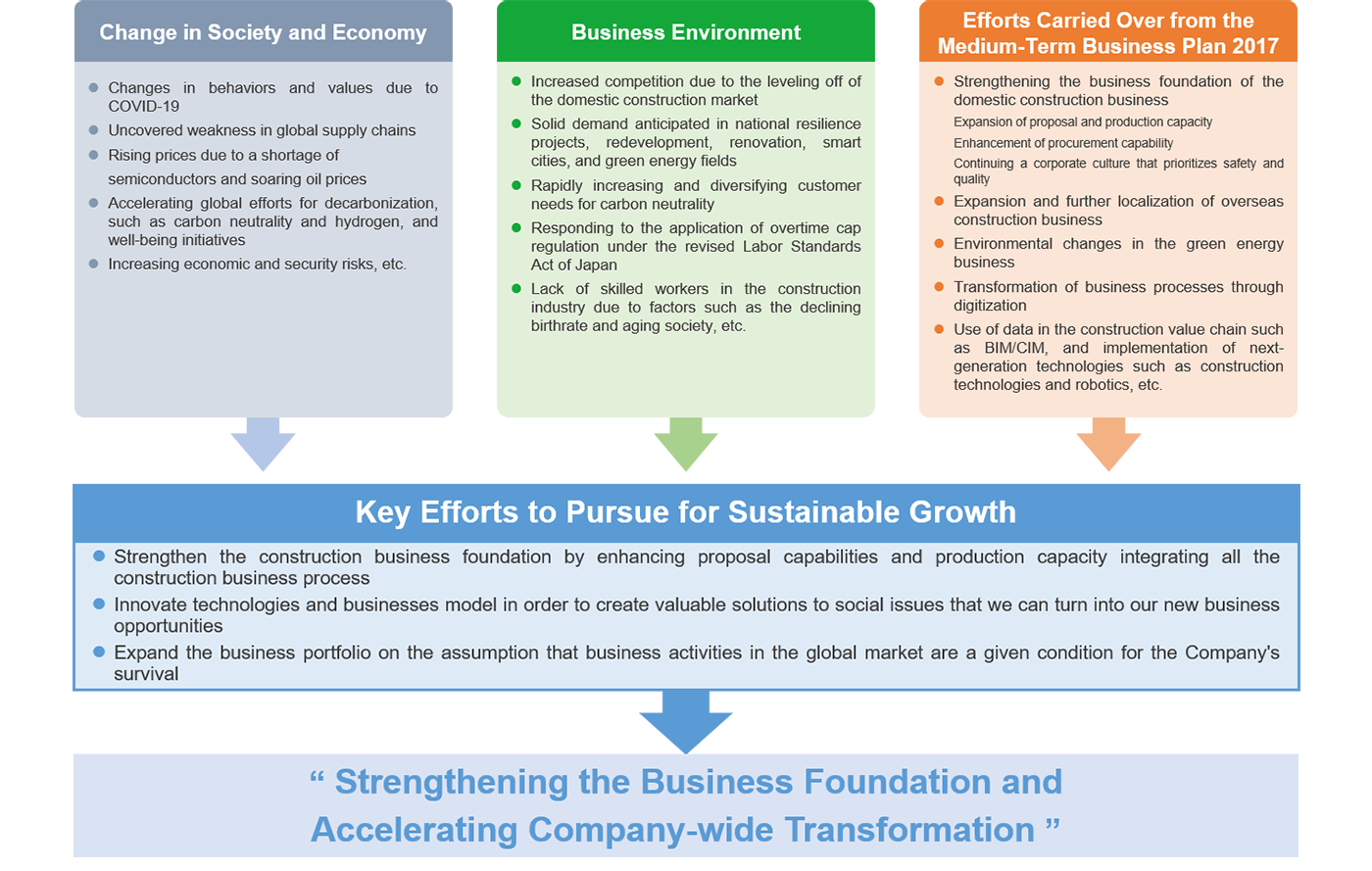 Medium-Term Business Plan 2022
(1) Overall Picture
(2) Two Phases of the Fundamental Strategy
(3) Three Pillars of the Fundamental Strategy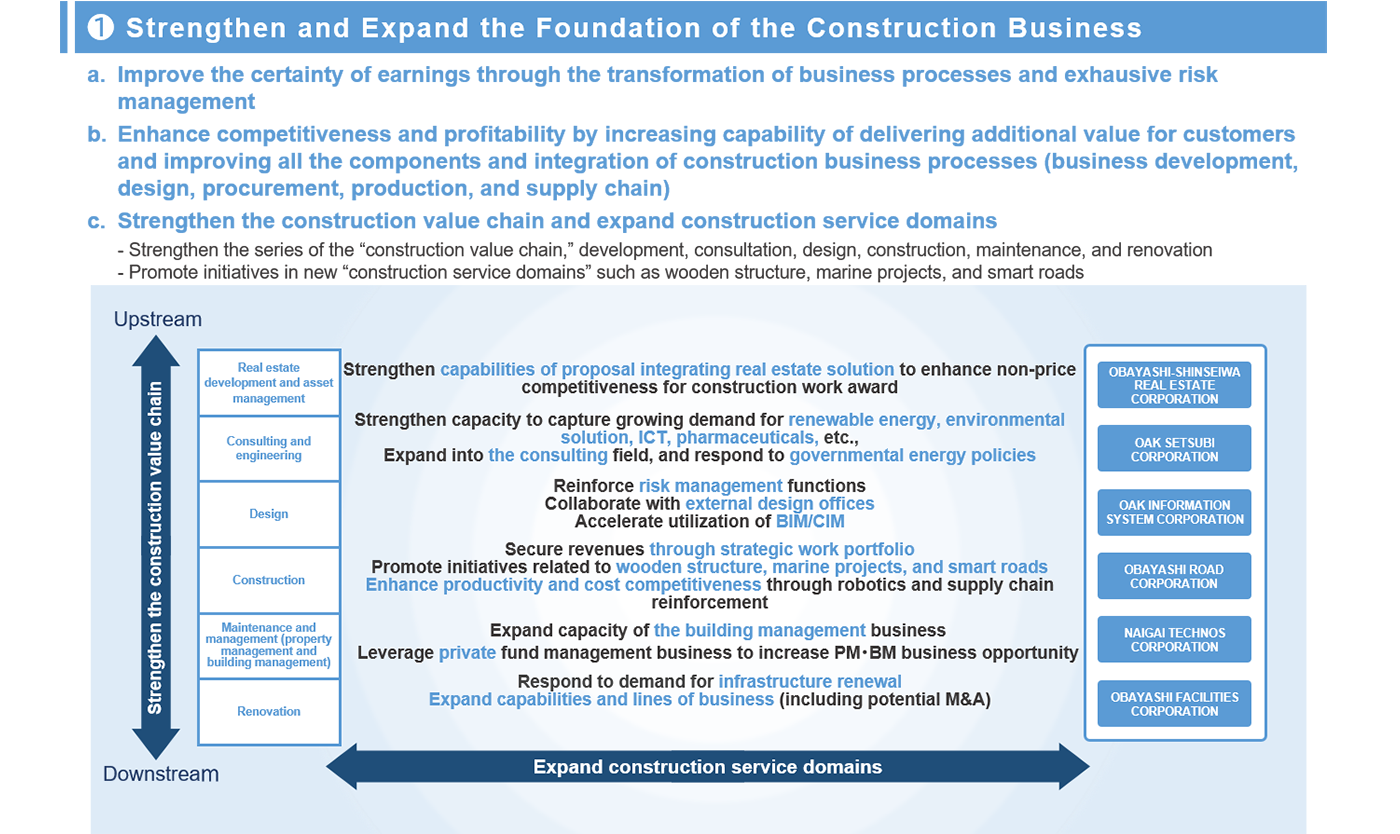 (4) Performance Indicator Targets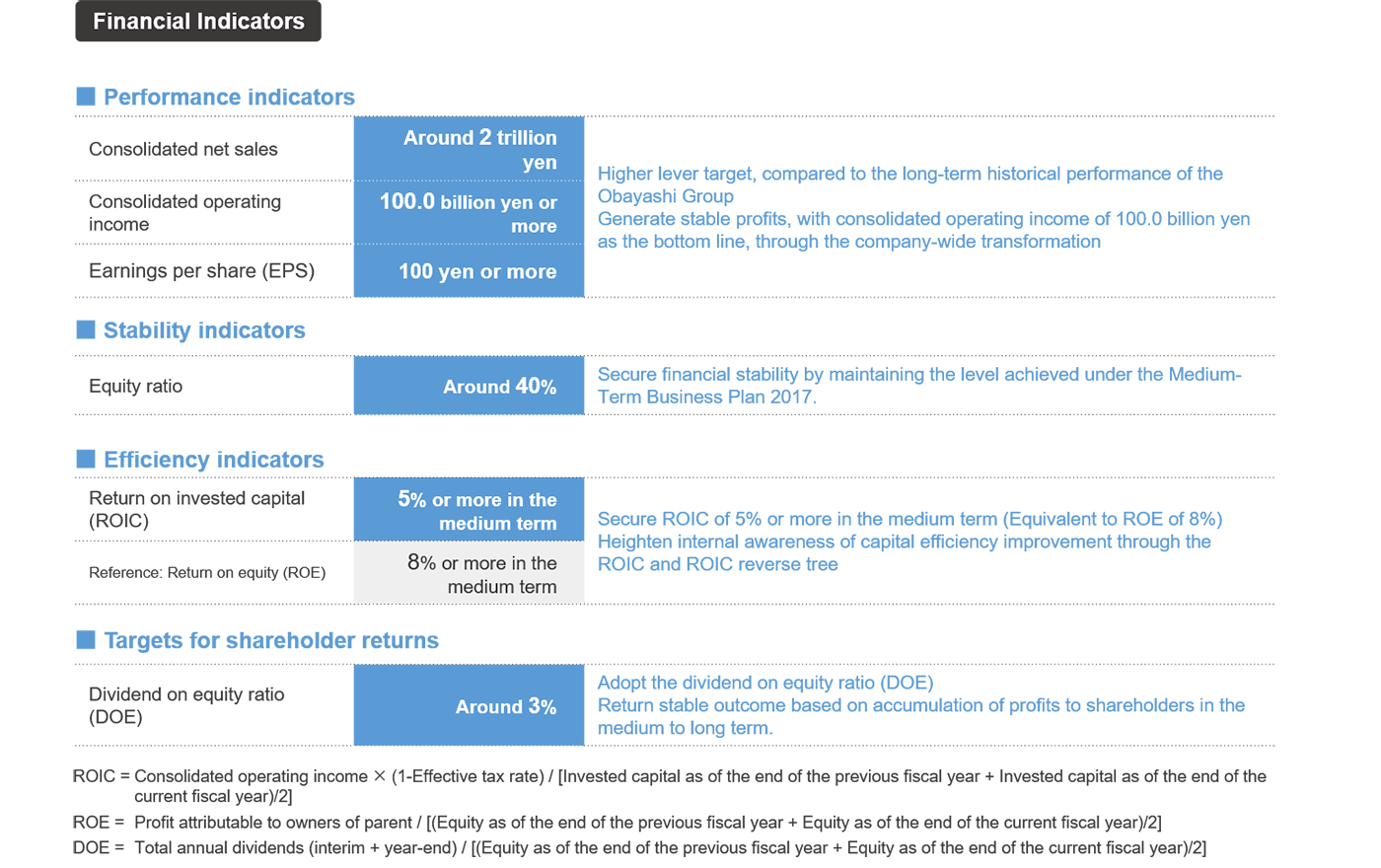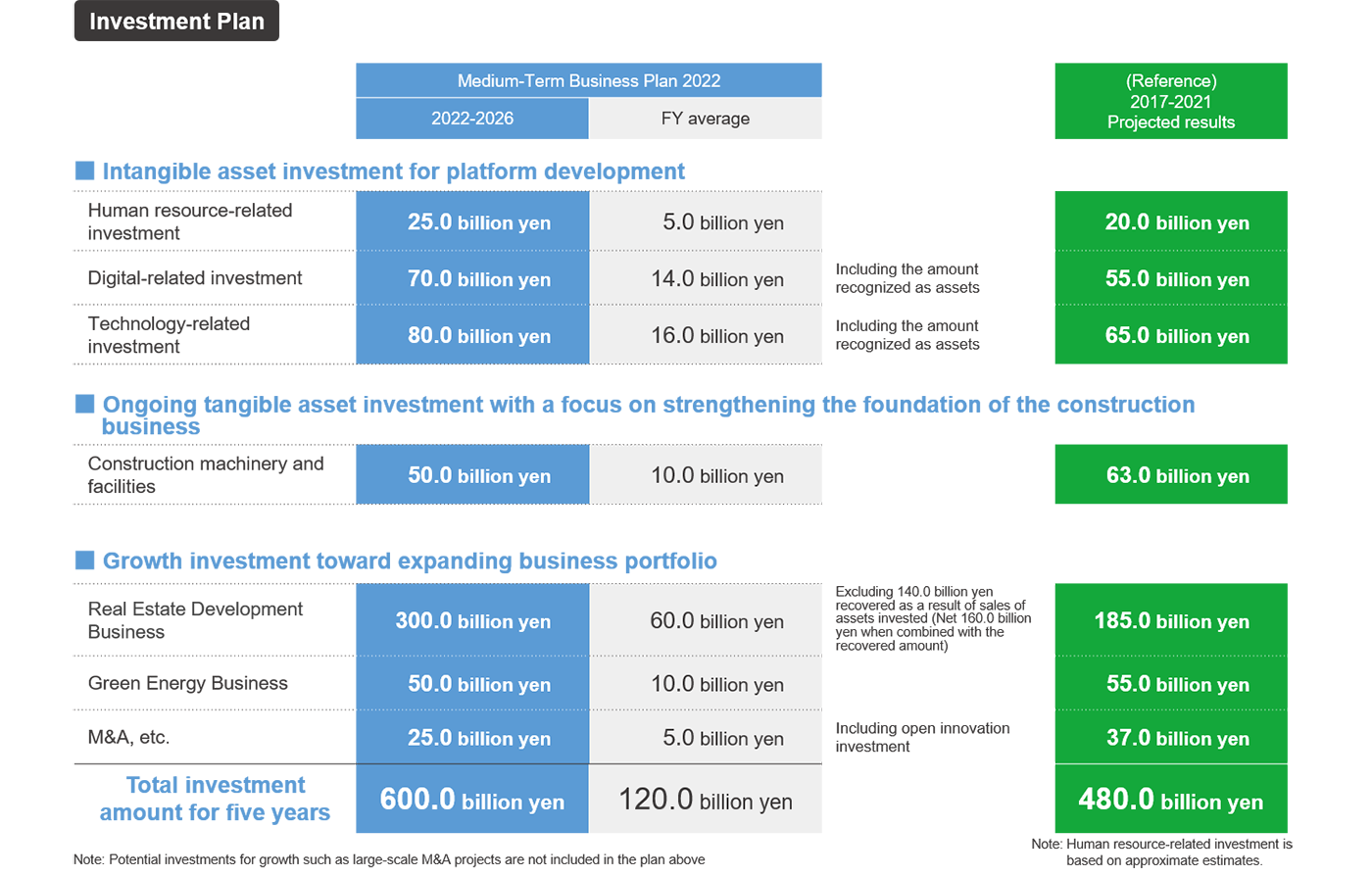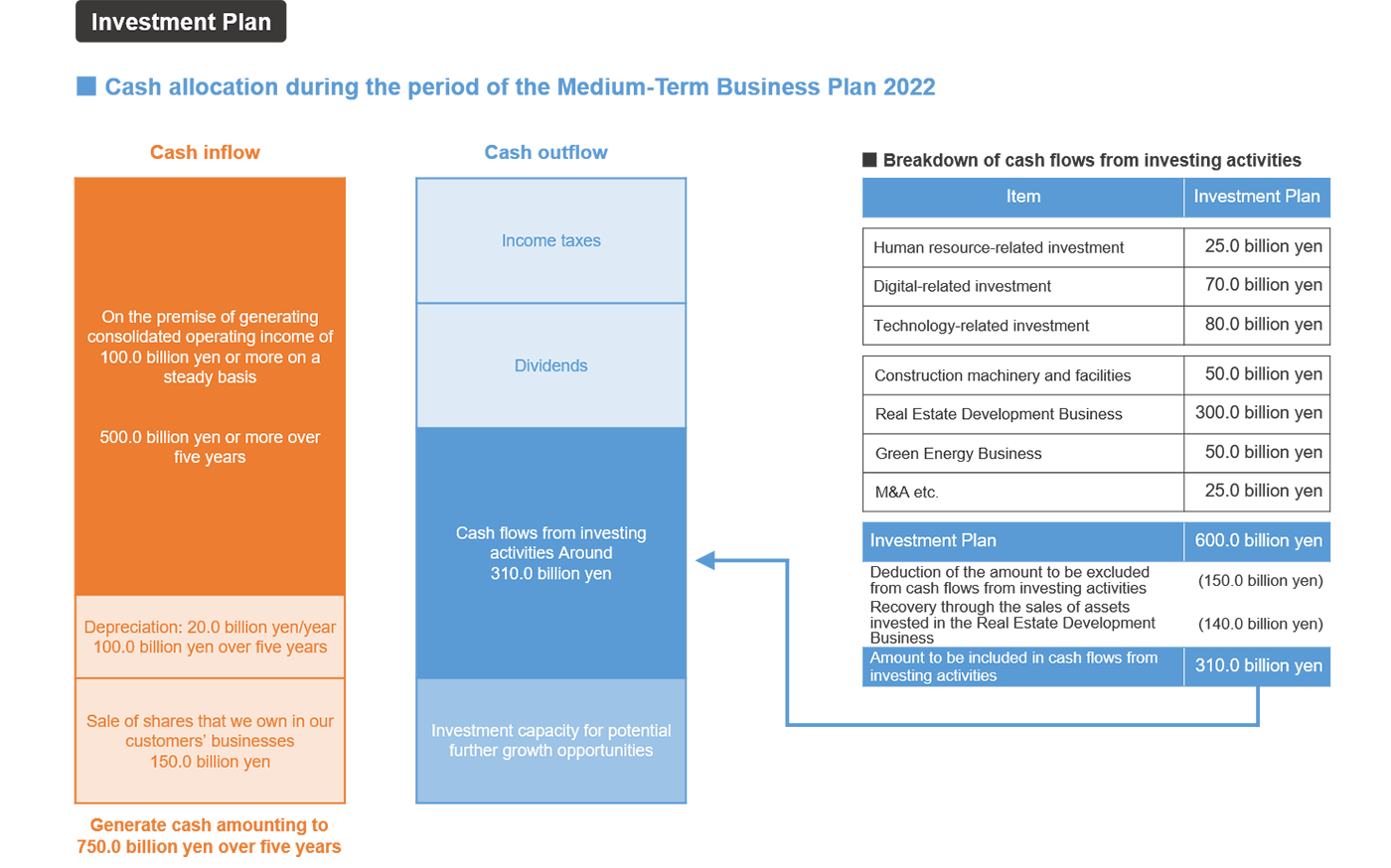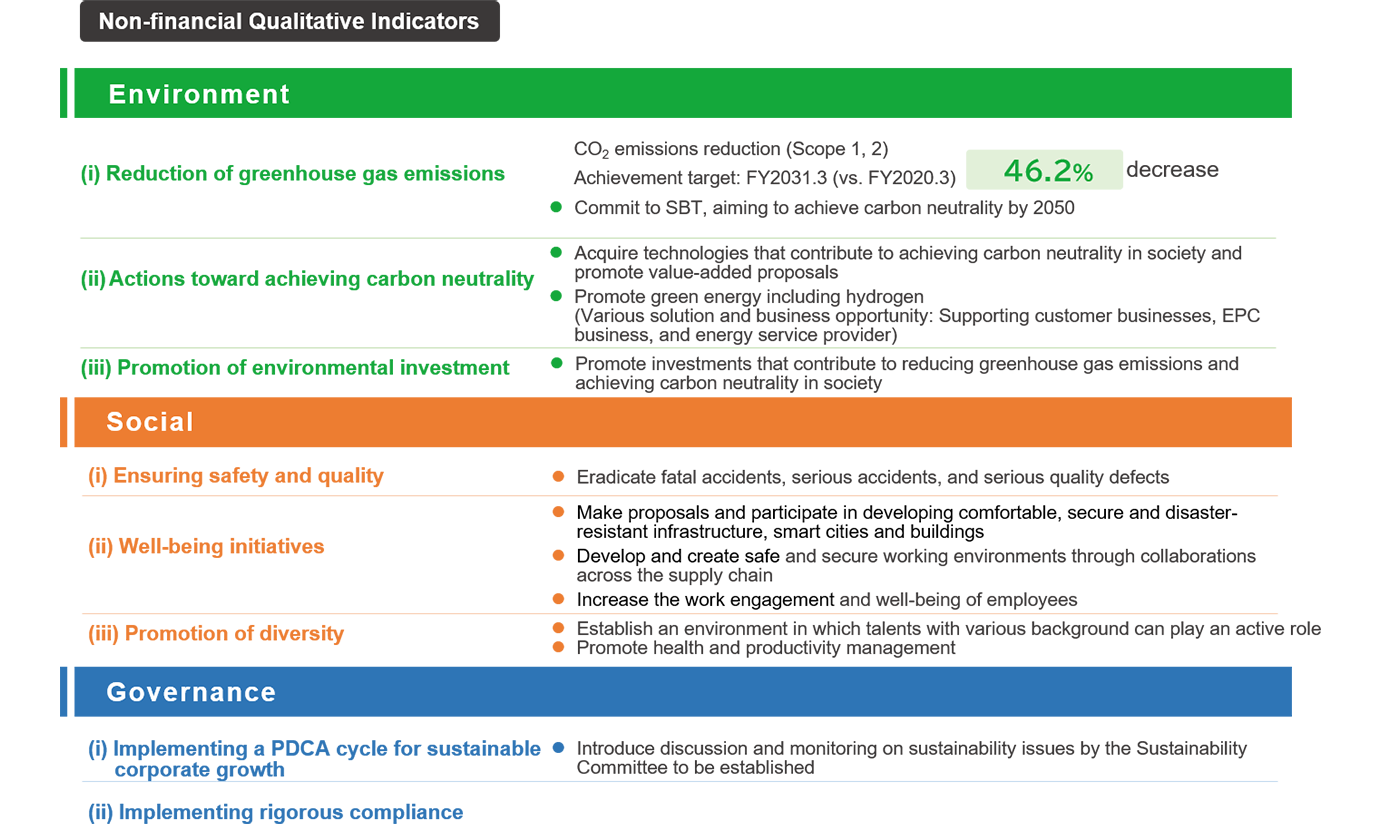 (5) Platform Development Strategy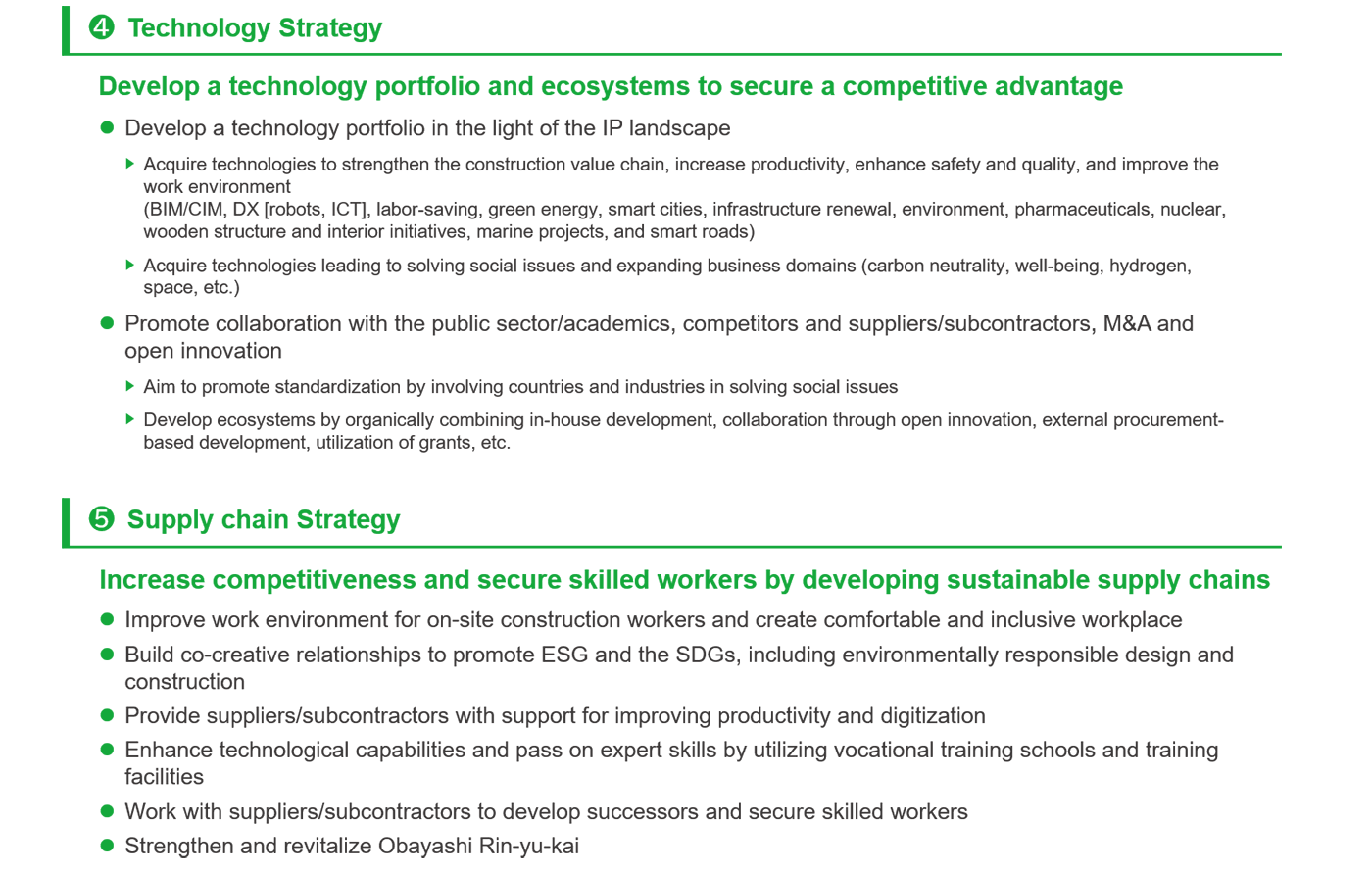 (6) Business Strategy