Obayashi SVVL (Silicon Valley Ventures & Laboratory) received Special Prize of JAPAN Construction Int'l Award
At the "5th JAPAN Construction International Award (Honored by the "MLIT", Minister of Land, Infrastructure, Transport and Tourism)" sponsored by the MLIT, Obayashi SVVL, Inc. (Silicon Valley Ventures & Laboratory), received the Special Award (in the Pioneering Activity Category) for its "open innovation activities for creation of construction technology in Silicon Valley."
The JAPAN Construction International Award, symbolizing "high quality infrastructure," is intended to commend overseas construction projects which demonstrate Japan's strengths and small and medium-sized construction companies which play active and leading roles overseas. It was inaugurated in fiscal 2017 to promote the Japanese construction industry's competitiveness abroad and support its foray into overseas markets.
The Special Award, set up in commemoration of the international prize's fifth anniversary, is designed to honor business activities contributing to the realization of "high quality infrastructure" abroad, including research and development projects and human resource development programs.
Obayashi SVVL was established in 2017 in Silicon Valley which has been the ideal place for open innovation among the cutting-edge startups and research institutes. Since its launch, it has encouraged to develop innovative technologies and services for the construction industry by collaborating with startups and research institutes to solve the "pains (challenges)" Obayashi is facing.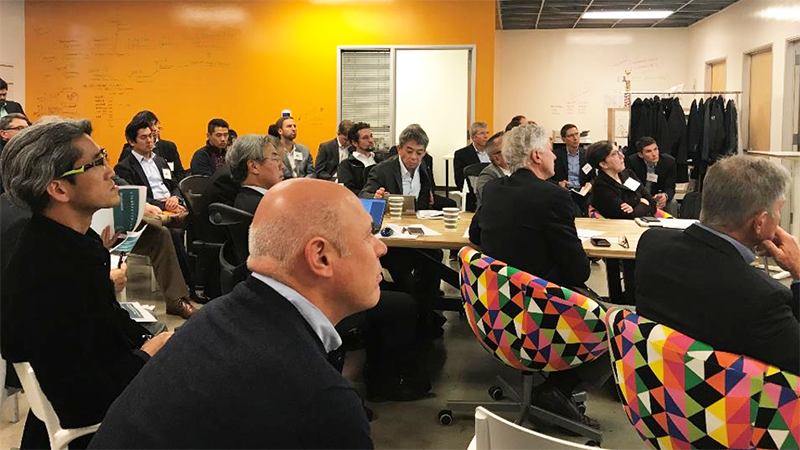 Moreover, through the conclusion of a strategic partnership with SRI International (*1), a global research institute, as well as direct investment in startups (10 companies currently) and investment in venture capital companies through investment funds (5 funds currently), Obayashi SVVL is not only building a long-term relationship of trust with the local construction tech (*2) community but also supporting and cooperating with these partners for the sales and spread in the Japanese market of their products and services developed.
In receiving the Special Award, Obayashi was given high marks for its contribution to Japan-U.S. innovation projects in which it played the role of a bridge by taking advantage of its strengths as a general contractor having an R&D department coupled with human networks cultivated through more than 40 years project experiences in the United States.
At an award ceremony, Obayashi SVVL showcased details of its business activities, introducing as an example of development projects an AI-based autonomous driving system which can be retrofitted to existing heavy vehicles. The autonomous articulated-dump truck (ADT) is under development jointly with SafeAI, Inc. (*3). Obayashi SVVL also announced that the ADT is under the on-site tests in Japan, and initiates discussion on practical use in Japan and the global construction market.
You can view in video footage some scenes of the on-site test in Japan.
(2 minutes 14 seconds)
Obayashi Group will go ahead with initiatives to pioneer into the new business area beyond the construction, with taking global social issues such as carbon neutrality and well-being as good business opportunities.
【Examples of initiatives to develop new business spheres through Obayashi SVVL】
※1 SRI International
One of the world's largest nonprofit research institutes, having over 75 years history supporting government and industry. SRI International is organized around broad disciplines and capabilities, from research and development divisions and labs to groups who excel at identifying new opportunities, developing products and creating custom solutions.
※2 Construction Tech
This means a bunch of IT-based new technologies and services applied in the construction area, i.e. a trend of technological innovation.
※3 SafeAI, Inc.
SafeAI is a startup which develops autonomous technology for heavy vehicles. CEO and Founder experienced an autonomous driving development team in Caterpillar Inc. and a Apple Inc. Currently, SafeAI runs the test driving in the mining site in Australia and the construction site in Japan.